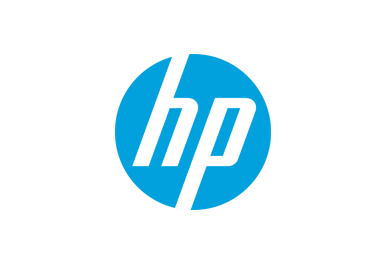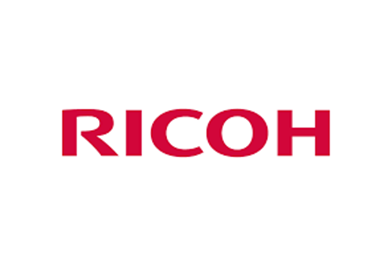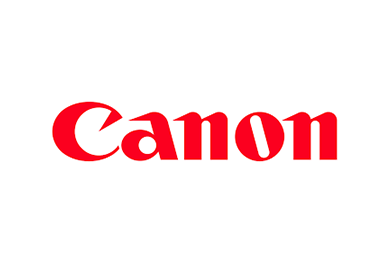 Do you know how much your business spends on printing? Many businesses aren't tracking printing expenses carefully, which could lead to a huge leak in their financial plans. Printing costs add up quickly! Managed print services from CWS helps companies gain control over their printing processes, allowing them to reduce, optimize, and adjust as needed to get the most out of their printing dollars.
Rules Based Printing
Rules-based printing involves establishing an accountability system in an office to monitor and track printing. CWS has worked with many businesses to create a plan, implement it, and monitor the results for optimized and efficient printing systems. We help your office adjust to the new transition and work out any kinks that arise along the way. Before you know it, you'll be seeing savings and enjoying a new level of accountability.
When businesses aren't keeping track of printing, personal print projects from employees can continue to sneak through the cracks and result in companies spending a lot of time and money on projects that aren't even related to the business. When accountability systems are set in place, employees are far less likely to use printers for personal reasons and are held responsible if they do.
Another added benefit to rules-based printing is the increase in safety. When you have complete control over who is printing, you know what your office resources are being used for. Additionally, you can see what people are printing in order to monitor sensitive or important documents. Ultimately, these added safety features give business owners peace of mind that hard copies of their work are in the best hands.
Print Accounting
To make the best and most informed decision possible, you need information to back you up. That's where the power of managed print services and print accounting lies. We help establish systems and accountability that allow you to carefully monitor printing expenses. That way, every decision you make about the printing in your office is intentional, thoughtful, and logical.
Even with a stack of brand new data, it can sometimes be tricky to decide what to do next. CWS won't leave you to figure it out on your own. Our experienced team will help you organize and decipher data so you can make the best decision for you and your business. Some of the common decisions we help companies with include figuring out if they have enough printers, too many printers, where the most printing comes from, and ways to manage or reduce printing costs.
Some of the most common ways we help reduce printing costs are by helping businesses establish rules-based printing and to help digitize documents through document capture. By relying more on digital documents, companies can save a ton on printing while still having the same resources available.
Document Captures & Routing
Document capture is one of the most useful tools for modernizing a business and their workflow. CWS can help by providing the pathway for an easy transition from the paper-dependent days of the past to an efficient digital workflow. When documents are captured and digitized, businesses have a whole new world of possibilities at their fingertips.
Document capture is not only convenient for businesses, but it also allows them to decrease their environmental impact. Less printing means less paper, ink, and equipment. New technologies are designed to be energy efficient so the more digital you go, the greener you can be.
CWS prides itself on being prepared for anything that comes our way. It's a state of mind we help our clients develop too by providing them with the tools to feel secure about the future, no matter what's in store. Document capture helps businesses by scanning and saving files to create backups that can save businesses in the case of unexpected disasters.
Benefits of MPS:
Decrease in excessive printing
Records of who is printing what and when
Easy access to control who has access to printing services
Ultimate savings in printing infrastructure and resources
Usage pattern data collection
The ability to track how much individual printers are being used
Printer quota settings
Data compilation related to resource usage including paper and ink
Increased mobility as digital documents can be accessed anywhere at any time
Easy communication and sharing abilities
Organization options including folders and filing systems that make it easy to find the document you're looking for
Security settings that allow for password requirements, limited access, and document monitoring
CONTACT US TODAY TO LEARN MORE!
SOME OF OUR HAPPY CUSTOMERS
"Pleasants County Schools is about to begin our third year working with CWS for our copier services. The Ricoh equipment is reliable with great features and is easy to manage. We rarely have any downtime, but the service department dispatches immediately when we do. I have called several times with questions on copier features and I've always gotten immediate guidance. The monthly usage reports has helped us budget for and track our paper usage which has resulted in a significant reduction in copies from year 1 to year 2."
Gary Bills
Pleasants County Schools
"I want to thank you and the staff at CWS for the outstanding service and support we have received during our first year of business together. You guys really know what it takes to make and keep people happy. I am happy to report that we continue to benefit from the economy of the equipment and our service agreement with CWS. Working with you has saved our firm thousands of dollars."
Karen Gilmore
Firm Administrator
Carey, Scott, Douglas & Kessler, PLLC
"CWS manages our I.T. Network Infrastructure and they always go above and beyond with their service with us. CWS is second to none and I would recommend them to anyone without hesitation."
Brian Knight
Owner
ALFAB, Inc.
"CWS has provided us with years of outstanding service. Their team has always been great to work with on purchasing equipment and service after the sale. I couldn't imagine our office without their services!"
Jan Dils
Attorneys at Law, LC
"After our current contract expired, we wanted to find a company that provided great service and quality machines. CWS not only provided Doddridge County Schools with quality machines, they have gave us the best service we have ever received from any technology based company."
Darren McCullough
I.T. Director
Doddridge County Schools