At CWS, we have a history of excellence. CWS was founded in 1979 by John Alkire who started out selling copiers and word processing supplies. Because of the hard work and dedication that John invested in his company, within a year, CWS had expanded into the office equipment market and has since continued to grow into one of the largest office equipment providers in West Virginia.
Today, we carry on the legacy with our hard work ethic as we provide top-notch services to hundreds of companies in West Virginia and Ohio through our four locations in Parkersburg, Charleston, Wheeling, and Morgantown.
Experienced Team
With more than 40 years in the industry, a lot has changed with CWS since we first opened our doors. However, a few things have stayed the same, including our dedication to providing the best customer service experience to our clients as possible. In everything we do, we consider the client and work hard to create customized solutions for the unique problems each business faces.
More Than A Philosophy
At CWS, we believe in completely satisfying the expectations of our clients by providing them with the best tools, solutions, and service available. To us, it's more than a philosophy — it's a way of doing business. We value our relationships with each client and understand that each company has unique goals, interests, and hurdles. That's why our team takes the time to get to know you and your business so we can provide customized support.
The Solutions to Keeping Our Word
It's great to have a goal or make a promise, but it doesn't mean much without a plan behind it. That's why CWS has an execution strategy that helps us meet our goals of providing superior customer service:
We train our team and provide them with resources to advance their skills and knowledge
We foster personal and professional growth in our employees
We uphold the highest ethical standards in all of our corporate relationships
We continue to seek knowledge and skills so we can continuously grow and provide stability for our clients
We are dedicated to being active members of the communities we serve
We define our success by the quality of the relationships we develop with our employees and clients
Leasing Options
Something that many business owners may have not considered before is the option of leasing business equipment instead of purchasing it outright. There are benefits to purchasing equipment, but there are also strengths to leasing as well.
Save Money
For smaller businesses or businesses with a more strict cash-flow, leasing provides an option that doesn't require the same investment upfront. This provides companies with the ability to get the equipment they need, when they need it.
Tax Benefits
Along with the direct monetary savings, there are tax benefits that accompany leasing equipment as well. When filing taxes, businesses can write of leasing as an office expense without having to calculate the depreciation of the machines over time. These tax benefits can really help businesses by making filing easier when tax time comes around.
Easy Updates
For businesses with interests in new and exciting technology, leasing can be an excellent option. With leasing, companies can trade in the machines they have been using for newer models. This means they can have access to the newest tech tools fast and without re-investing in a new piece of equipment. Additionally, if the machine a company is leasing breaks down, they can simply send it back to get a replacement, removing some of the burden of owning it themselves.
Vertical Markets
Our team believes in the power of personalization. That's why we take the time to list to our clients, create a plan that helps meet their objectives, and alter the plan based on the evolving needs of the company or industry. We are happy to work with companies in any industry, but understand that some sectors of business rely on our services regularly.
Legal
Not many industries rely on paper as much as law offices do. The printing quantities are so vast in these companies that often times businesses don't even know exactly how much they are spending on printing each year. The truth is, printing expenses can account for up to 6 percent of total revenue costs for law offices. CWS can provide these companies with the resources to save money, maximize productivity, and optimize interoffice technology communication.
Healthcare
Another industry we work with regularly is healthcare, an industry which requires a lot of record-keeping, filing, and communication. Because of the nature of healthcare, one of the major concerns we work with healthcare providers on is security. We are familiar with the sensitivities surrounding medical documentation and can help businesses keep their records safe without hindering the abilities of providers to send information to those who need it.
Government
Government agencies have a multitude of print and digital needs that CWS is equipped to help with. We can help government offices establish clear communication channels, improve workflow, and ensure transactions are safe and secure.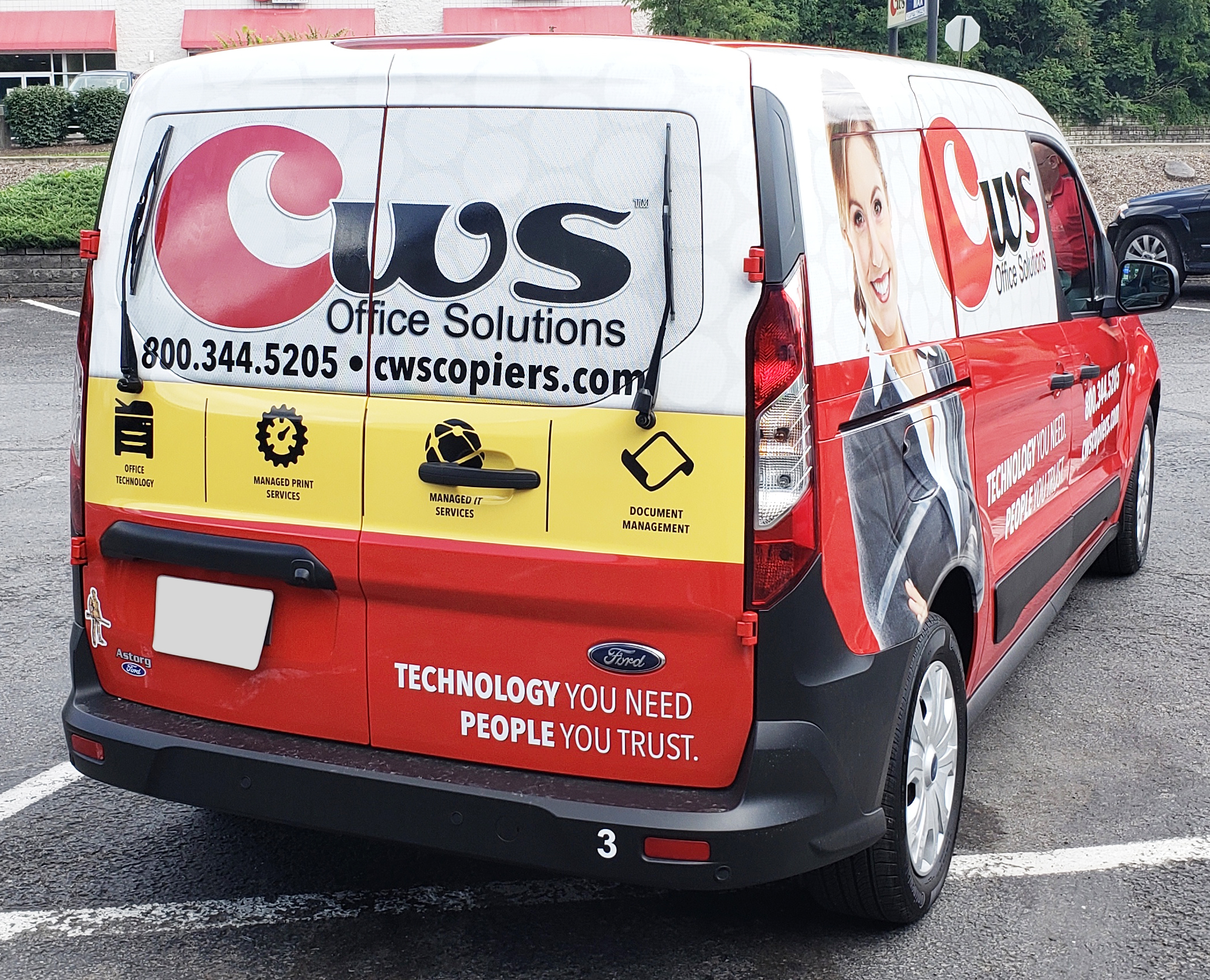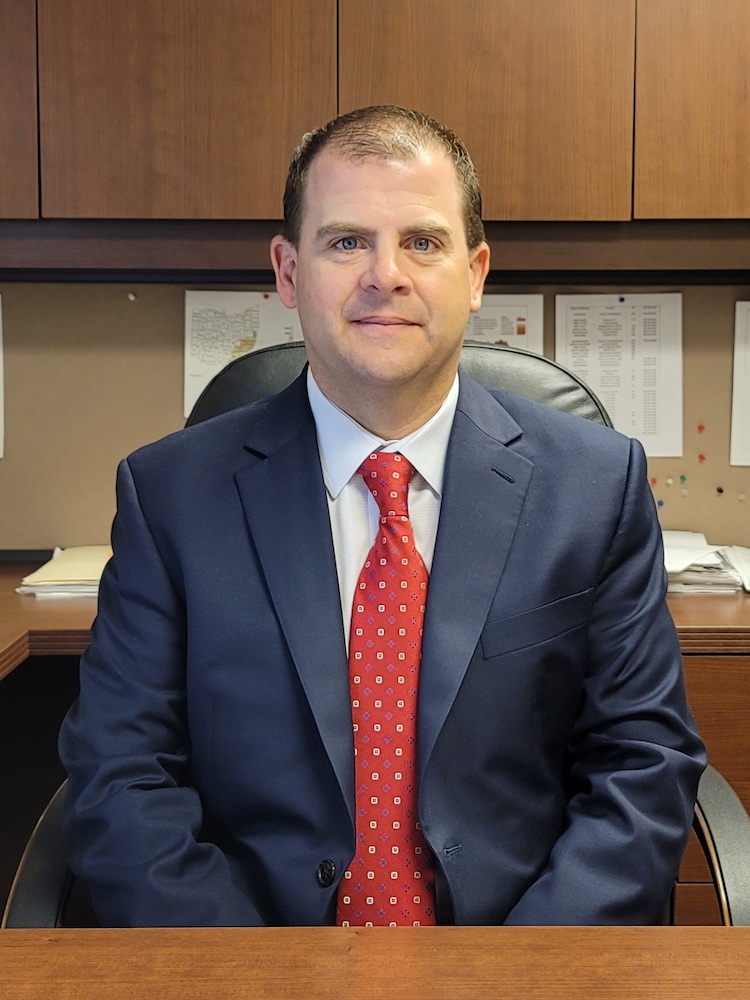 BRIAN MCPHERSON
PRESIDENT
Since 1992, Brian has held multiple positions with CWS: Sales Representative, Director of Sales, General Manager, Vice President, and now President. Brian is focused on making sure that CWS Office Solutions continues to provide a high level of customer service along with offering advanced technology to its clients. Along with business relations with Canon, Ricoh, and multiple business partners, Brian is also a member of the Business Technology Association. He has been a part of multiple leadership committees during his tenure. Married to Lisa since 1991, they have 2 children, Brad and Halee. Brian resides in Belpre and enjoys playing golf, coaching, and refereeing basketball.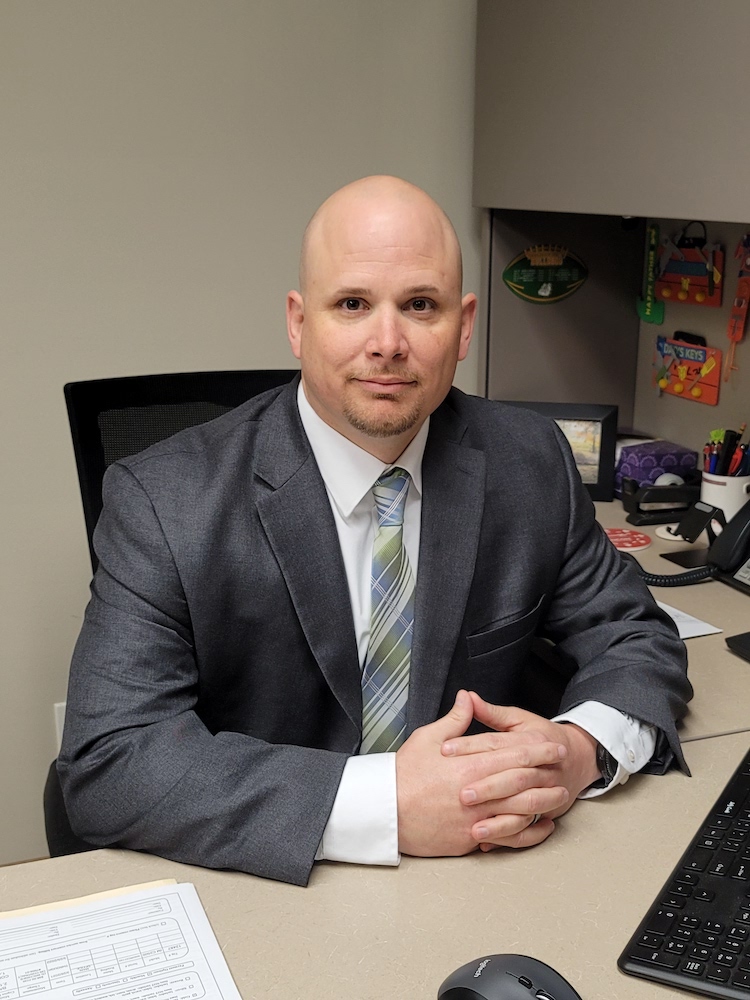 JOSH BOYCE
DIRECTOR OF OPERATIONS
Joshua has been in the Office Technology Industry since 2002. During this period Joshua has been a Field Service Technician, Team Leader, Account Executive, Solutions Consultant, Director of Service, and General Manager. He brings experience that enables CWS personnel to best suit their customers' needs. Joshua has been directly involved with multiple large-scale implementations. His duties during these implementations include assessing the customer's current fleet, making recommendations to right size the fleet, implementation of the equipment, training the customers on features and functionality that will streamline their document workflow processes and management of the technical team providing service and support throughout the contract. Joshua served in the United States Marine Corps from October 1996 – October 2001. He resides in Williamstown with his wife Tara and their two boys, Zander and Gage.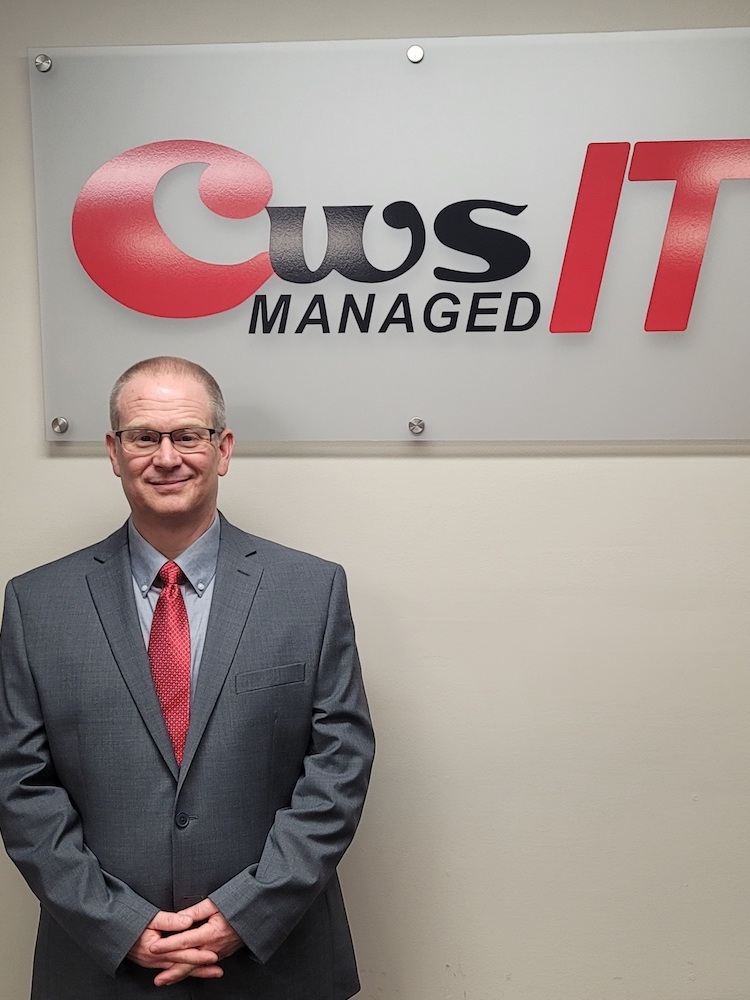 MARK HARRIS
DIRECTOR OF INFORMATION TECHNOLOGY
Mark has been with CWS since 1986. Mark started as a delivery driver and worked his way up thru the company. He understands the importance every role within the company plays in taking care of the customer. Mark is responsible for installing and configuring all software solutions and technology. Mark manages a team of System Engineers responsible for network and I.T. related services. Mark lives in Williamstown with his wife Belinda. They have 4 children, daughter Cassy, sons Ben, Alex, and Nick. Involved with the Boy Scouts for over 20 years, Mark has served as a Scout Master. He holds the following certifications: A+, Net+, Security+, PCI+, MS Partner, PaperCut Certified Professional and Ricoh Systems Engineer.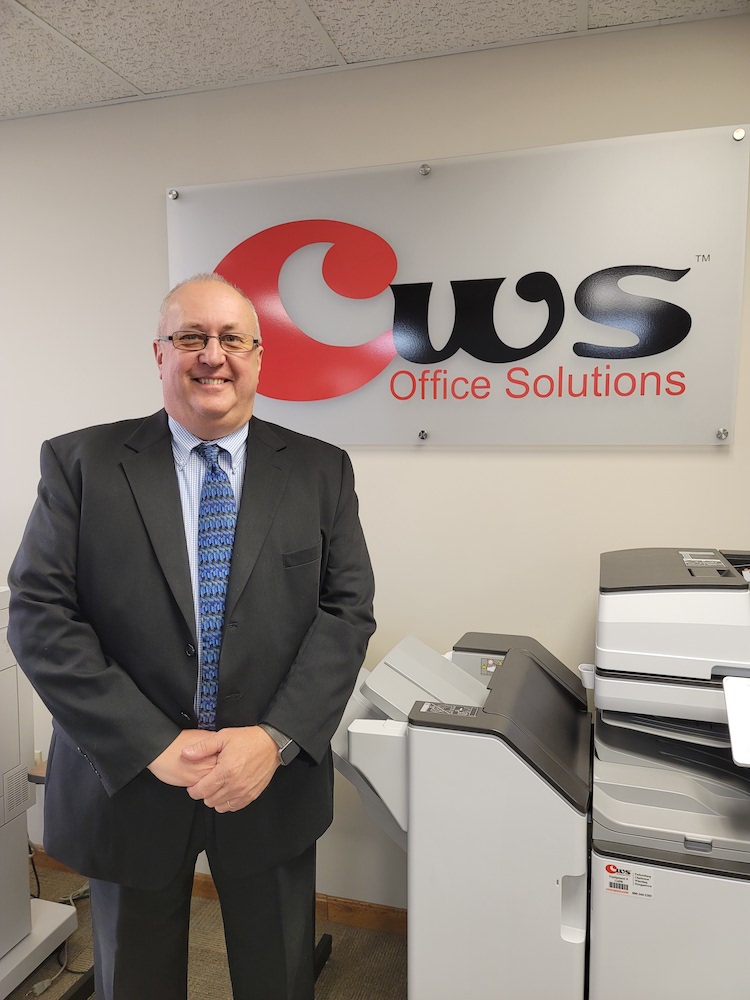 CURTIS GREGORY
DIRECTOR OF SALES
Curtis has been in the Office Technology Business since 1990. Because of his industry knowledge and tenure, Curtis has held multiple positions at CWS with various responsibilities, from Sales Manager to Branch Manager, as well as Major Account and Healthcare Manager. Curtis has a positive impact on the people he works with. Customer service is his main focus, while building long lasting relationships with the people he is in contact with. Curtis lives in Ripley, WV and has been married to his wife Lisa since 1984. Curtis has two sons Rome and Ryan. Curtis enjoys camping, hunting, and antique cars.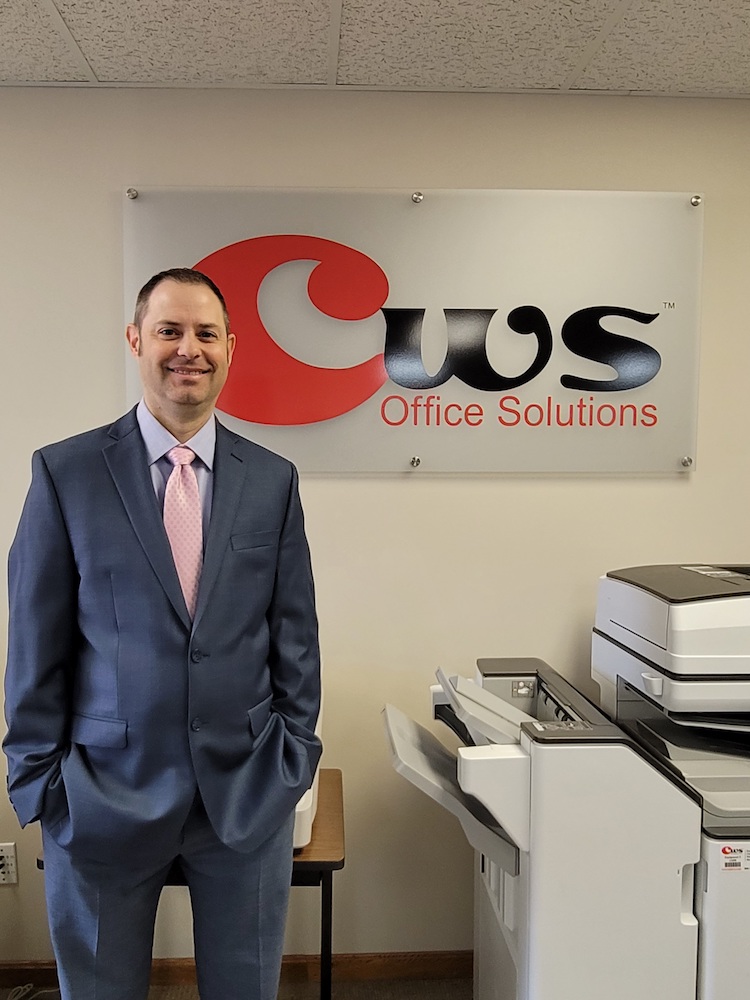 MATT PIATT
DIRECTOR OF MANAGED SERVICES
Matt has been in the technology business since 2005. He has worked with numerous large MFP installation projects including two 800 MFP installs for a large Health Care System in the last 6 years. Matt is very detail oriented and is skilled at project management for fleet installations. He graduated from Alderson Broaddus College in Philippi, WV in 2001 with a degree in Management Information Systems. While there, he was a member of their baseball team. He resides in Vienna with his wife Susan, daughter Ellie and son Thomas. For 12 years Matt served as a volunteer firefighter in Williamstown.
ROB STUTLER
DIRECTOR OF SERVICE
Rob began his career with CWS in 1998 as a Field Service Technician. Rob has been a perfect fit for our Service Department. Rob manages a team of service technicians to ensure they provide a high level of customer service. "I'm responsible for their daily activities and making sure that CWS Office Solutions supplies its customers with 100% customer satisfaction," he comments. In addition, he makes sure his team is up to date with the latest training for the industry's new hardware and software products. Rob served in the United States Army from 1981 – 1995. He resides in Belpre with his wife Sook. They have 2 children, Robert Jr. and Andrew.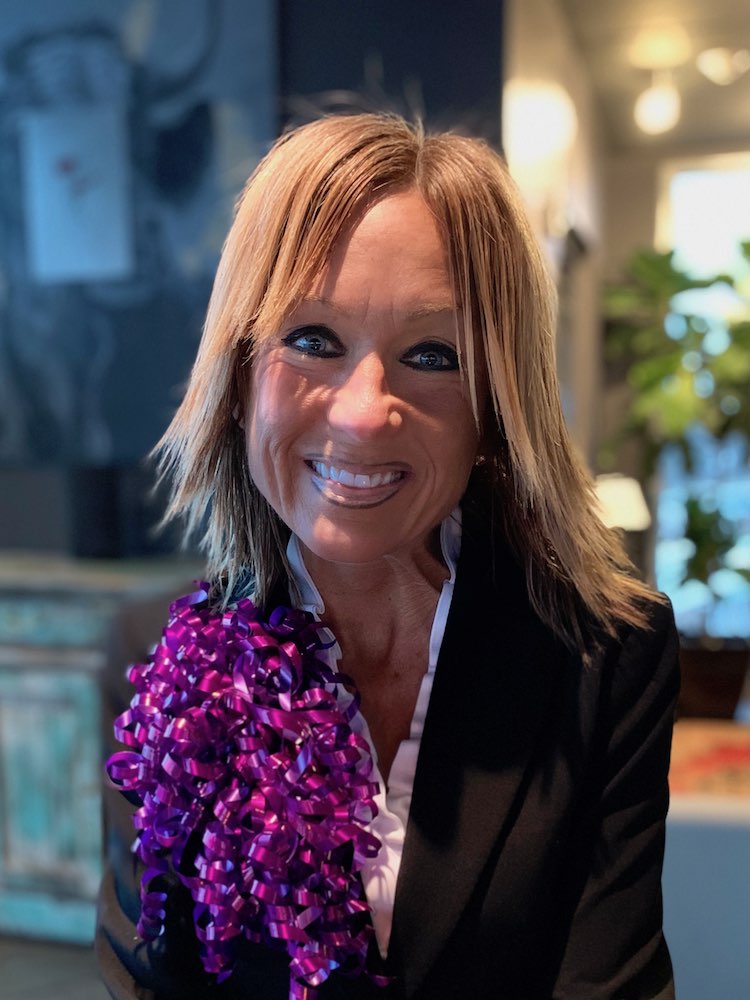 LISA MCPHERSON
DIRECTOR OF ADMINISTRATION
Lisa joined the CWS team in November of 2002 as a part-time Accounts Receivable Clerk. In May of 2003, she became a full-time employee and began learning all administrative areas of the business. In January of 2004, she was promoted to Office Manager. Lisa is responsible for all office procedures and uses her organizational skills to ensure smooth operations in a busy work environment. Lisa enjoys working along-side her staff sharing a common vision for excellence and outstanding customer service. She also enjoys planning company events and recognizing employees on special occasions. The number of new and long-standing customers, Lisa says, speaks volumes about the loyalty and trust CWS has earned since 1979. She is proud to be a member of this team.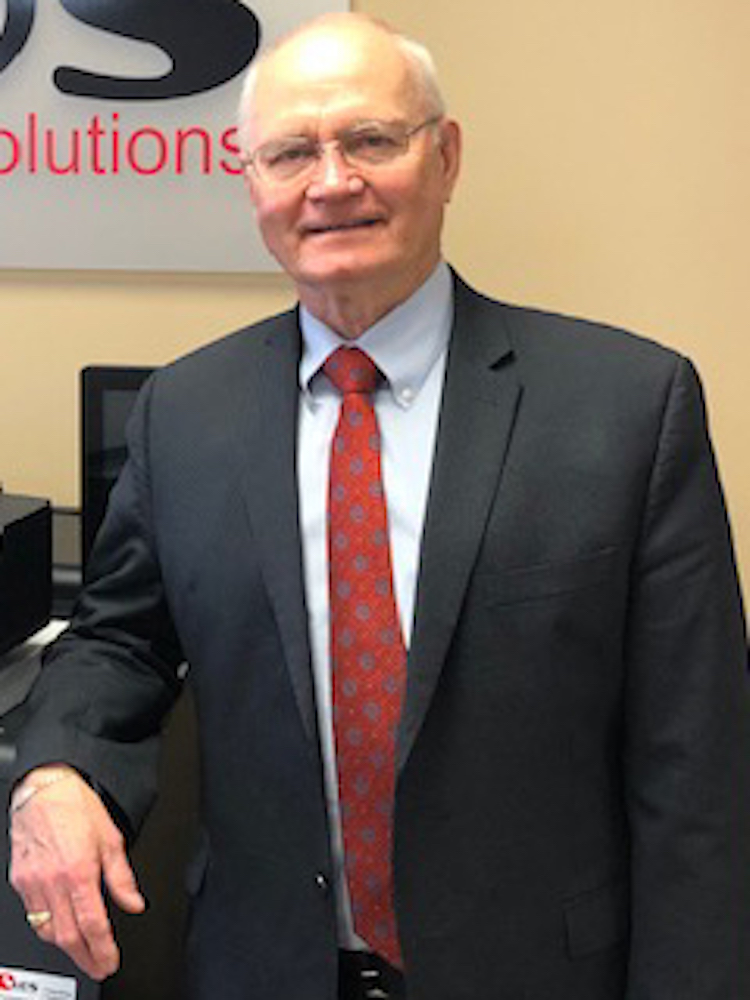 JOHN W. ALKIRE, JR.
FOUNDER
John Alkire founded CWS Office Solutions in 1979. Since then, CWS has become the largest Office Equipment and Technology provider in the state of West Virginia. CWS has office locations in Parkersburg, Charleston, Morgantown and Wheeling, which allows us to provide the best Customer Service experience to our clients. Married for 50+ years, John and Becky Alkire have two children, John III and Chad. John enjoys camping, fishing, hiking, and activities with his grandchildren.
CONTACT US TODAY TO LEARN MORE!
SOME OF OUR HAPPY CUSTOMERS
"Pleasants County Schools is about to begin our third year working with CWS for our copier services. The Ricoh equipment is reliable with great features and is easy to manage. We rarely have any downtime, but the service department dispatches immediately when we do. I have called several times with questions on copier features and I've always gotten immediate guidance. The monthly usage reports has helped us budget for and track our paper usage which has resulted in a significant reduction in copies from year 1 to year 2."
Gary Bills
Pleasants County Schools
"I want to thank you and the staff at CWS for the outstanding service and support we have received during our first year of business together. You guys really know what it takes to make and keep people happy. I am happy to report that we continue to benefit from the economy of the equipment and our service agreement with CWS. Working with you has saved our firm thousands of dollars."
Karen Gilmore
Firm Administrator
Carey, Scott, Douglas & Kessler, PLLC
"CWS manages our I.T. Network Infrastructure and they always go above and beyond with their service with us. CWS is second to none and I would recommend them to anyone without hesitation."
Brian Knight
Owner
ALFAB, Inc.
"CWS has provided us with years of outstanding service. Their team has always been great to work with on purchasing equipment and service after the sale. I couldn't imagine our office without their services!"
Jan Dils
Attorneys at Law, LC
"After our current contract expired, we wanted to find a company that provided great service and quality machines. CWS not only provided Doddridge County Schools with quality machines, they have gave us the best service we have ever received from any technology based company."
Darren McCullough
I.T. Director
Doddridge County Schools