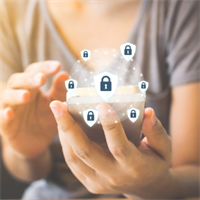 DocuWare Mobile
With the DocuWare Mobile app, you always keep business moving forward – whether at any office, home, or on the road.

In DocuWare, custom digital workflows assign tasks to employees. Staff can then open the DocuWare Mobile app on any mobile device to see their tasks clearly displayed; tasks can be completed directly in the app. DocuWare Mobile supports parallel tasks where employees can work simultaneously on different processes relating to a document. DocuWare Mobile also applies substitution and escalation rules so workflows don't stall. If an employee is out, a task is automatically assigned to another colleague. Additionally, employees can store documents, fill out digital forms, and access other needed documents with ease.

This app runs natively on iOS, Android, and Windows smartphones, making the same functions and interface available to all users.​​​​​​​

Click here to learn more.
Brand :
DocuWare
Category :
Software Solutions