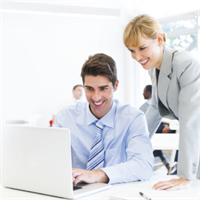 Connect to Outlook
Throughout a typical working day, hundreds of email come flooding in. They are an important part of your work and you need to be able to access them at all times. As business correspondence, emails are also subject to legal retention periods and then they must be archived.
Connect to Outlook, the connection from MS Outlook to DocuWare, allows you to do both: Not only can you archive your emails in an audit-compliant manner directly from Outlook, but you can also use the quick search feature to access stored emails directly.
Click here
to learn how you can benefit from this great partnership.
Brand :
DocuWare
Category :